New York City (NYC) latest news updated in real-time by rss feeds.
NBC New York – Local News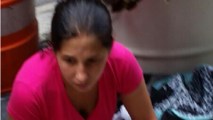 A woman panhandling with a newborn near Grand Central Station was arrested yesterday and charged with endangering the welfare of a child and aggressive panhandling, authorities said.
Posted on 29 August 2015 | 4:02 am
.

A construction worker dubbed the "Second Avenue Sinatra," who has been missing for a month, was found dead Friday, hanging from a tree in Queens, police said.
Posted on 29 August 2015 | 2:07 am
.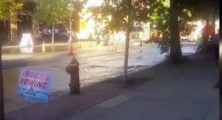 A water main break in Hoboken early Friday evening will likely mean low water pressure for many residents, according to United Water New Jersey.
Posted on 29 August 2015 | 1:38 am
.

An overseas ISIS terror leader who allegedly tried to recruit attackers in New York, New Jersey and several other states through use of social media is believed to have been killed in a U.S.

Photo Credit: Handout
Posted on 29 August 2015 | 1:07 am
.

One man died and four others were injured in a shooting at a Brooklyn restaurant early Friday morning.
Posted on 28 August 2015 | 11:53 pm
.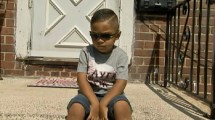 A New Jersey toddler wandered out of his daycare center and walked home without employees noticing, his astonished mother complained Friday.

Photo Credit: NBC 4 New York
Posted on 28 August 2015 | 11:44 pm
.

Police have arrested a 28-year-old man in connection with a rape last week in Brooklyn where an attacker held a 52-year-old woman at gunpoint and knocked her teeth out.
Posted on 28 August 2015 | 11:08 pm
.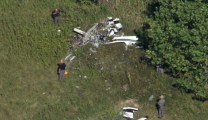 State police say a pilot has died after his propeller-driven stunt plane crashed while he was practicing tricks for a weekend air show in New York's Hudson Valley.

Photo Credit: NBC 4 New York
Posted on 28 August 2015 | 9:52 pm
.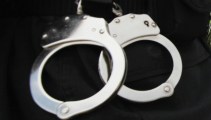 A 63-year-old Queens man is being criminally charged with sexually fondling a preteen girl in the basement of a mosque, the borough's chief prosecutor said Friday.
Posted on 28 August 2015 | 9:38 pm
.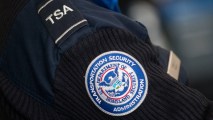 A Transportation Security Administration screener at LaGuardia Airport has been arrested for allegedly sexually abusing a 22-year-old foreign exchange student when she arrived in Queens this week, Port Authority…

Photo Credit: Bloomberg via Getty Images
Posted on 28 August 2015 | 7:46 pm
.
myfoxny.com – NYC News
A courtroom artist whose gaunt sketches of Tom Brady at the first "DeflateGate" civil suit hearing in Manhattan federal court led to a Twitter flurry says it's her job to show what's going on. Rosenberg told FOX 5 News: "Do a better job yourself. Go ahead and practice up. Do sketching and see how you do."
Posted on 13 August 2015 | 11:40 am
Queens rapper Lionel "Chinx" Pickens, 31, was gunned down on May 17, on the verge of his first mainstream success after years of struggle. Police and his friends and family are still looking for answers. Revolt TV's documentary "Long Live Chinx" portrays the fullness of his life as an up-and-coming artist as well as a married and devoted father of three.
Posted on 13 August 2015 | 2:53 am
Three more sites in the Bronx have tested positive for the bacteria that cause the potentially deadly Legionnaires' disease. New York City health officials said Wednesday that a total of 20 sites have tested positive for the bacteria, including 14 in the South Bronx where most of the cases have been centered.
Posted on 13 August 2015 | 1:47 am
A vessel with East River Ferry had a hard landing at a Lower Manhattan pier on Wednesday evening, officials said. The ferry slammed into Pier 11 around 5:38 p.m., the FDNY said. Six people suffered minor injuries.
Posted on 12 August 2015 | 10:42 pm
New England quarterback Tom Brady and NFL Commissioner Roger Goodell are set to explain to a judge why a controversy over underinflated footballs at last season's AFC conference championship game is spilling into a new season.
Posted on 12 August 2015 | 2:56 pm
Recent statistics show that the crime rate in Central Park has spiked 28% There has not been a murder in Central Park this year and most of the reported crimes are thefts and robberies. But just Monday night, a rape was reported in the park.
Posted on 12 August 2015 | 12:45 pm
The legal battle between Kelly Rutherford and her ex-husband over custody of their two children is not over. A judge on Tuesday ordered the 'Gossip Girl' actress to return the boy and girl to their father in Monaco."I have no words," Rutherford said exiting the courtroom.
Posted on 12 August 2015 | 11:47 am
PATH commuters dealt with extensive delays on the Hoboken to the World Trade Center line and the Journal Square to 33rd Street line in both directions in Manhattan/New Jersey Tuesday morning.
Posted on 12 August 2015 | 2:01 am
Officials say a New York City inmate at the Rikers Island jail complex has been diagnosed with Legionnaires' disease. But a City Hall spokeswoman said Tuesday that health officials don't believe the 63-year-old inmate's case is connected to a larger outbreak in the South Bronx.
Posted on 11 August 2015 | 10:20 pm
New York City Mayor Bill de Blasio says 12 people have now died from a Legionnaires' disease outbreak.
Posted on 11 August 2015 | 10:07 pm