New York City (NYC) latest news updated in real-time by rss feeds.
NBC New York – Local News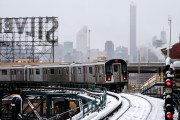 Travel bans across the tri-state area were lifted Tuesday morning and subways slowly roared back to life, hours after a debilitating winter storm pelted the region with blinding snow and icy winds and forced…

Photo Credit: AP
This story uses functionality that may not work in our app. Click here to open the story on our mobile site.
Posted on 28 January 2015 | 8:42 am
.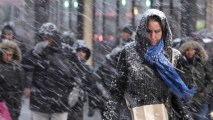 Broadway's back, bars and restaurants re-opened and the city slowly came back to life on Tuesday. Ida Siegal reports.

Photo Credit: AP
Posted on 28 January 2015 | 8:14 am
.

An FDNY lieutenant found and rescued a puppy that had been missing for five months near the department's training facility on Randall's Island and reunited the pooch with its owner.
Posted on 28 January 2015 | 7:40 am
.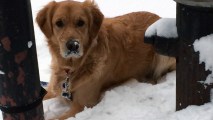 New York dogs play in the snow. NBC 4 New York viewers sent us these photos of their snowy moments in New York, New Jersey and Connecticut!
Send us photos of your dogs in the snow by emailing them to…

Photo Credit: Torey Van Oot
Posted on 28 January 2015 | 7:39 am
.

The day went downhill quickly for some New Jersey kids on this snow day — in the most fun way possible. Lori Bordonaro reports.
Posted on 28 January 2015 | 7:38 am
.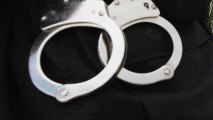 A New Jersey man has been charged in a fatal crash that happened last month in Brooklyn.
Posted on 28 January 2015 | 7:20 am
.

Check snow totals in your area:

Photo Credit: Anna Brewer
Posted on 28 January 2015 | 6:39 am
.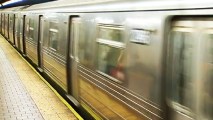 Public transportation gradually got rolling again Tuesday after Governor Cuomo's storm-related shutdown. Gus Rosendale reports.
Posted on 28 January 2015 | 5:30 am
.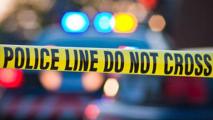 Police have arrested a man they say pressed a knife to a woman's throat inside a Lower East Side building, leading an officer to open fire and shoot him three times in the chest early Tuesday.
Posted on 28 January 2015 | 5:27 am
.

Parts of Long Island were among the hardest hit by the storm, now residents are starting to dig out. Pei-Sze Cheng reports.

Photo Credit: NBC10
Posted on 28 January 2015 | 5:04 am
.
myfoxny.com – NYC News
The Metropolitan Transportation Authority began resuming subway, bus, and Staten Island Railway service in New York City at 9 a.m. Tuesday and was fully restored to a Sunday schedule at noon Tuesday but was expected to run regular weekday service on Wednesday.



Posted on 28 January 2015 | 4:07 am
Fox 5 built a sled out of cardboardFox 5 apparently owns no sled. So the Internet and a cheerful producer suggested I just go build one using only duct tape, cardboard, scissors, and a plastic bag. Armon, 10, and Jack, 9, took the day off from more traditional schooling to teach a course in letting things slide on the Gracie Mansion sledding hill.
Posted on 28 January 2015 | 3:51 am
A whippet named Burt that vanished on the streets of New York City five months ago has finally made it home. The Fire Department of New York said Burt's incredible journey came to end early Tuesday at the height of the winter storm when he was rescued at a training facility on Randall's Island.
Posted on 28 January 2015 | 2:57 am
A New York City man who made his political name over the claim that "the rent is too damn high" may soon not have a place to live. Jimmy McMillan, who ran for governor in 2010, said Tuesday he's facing an eviction notice that says he has to leave his rent-stabilized Manhattan apartment on St. Mark's Place by Feb. 5.
Posted on 28 January 2015 | 2:38 am
The New York City Department of Sanitation has a new commissioner. Kathryn Garcia sat down with Fox 5 to break down all the numbers behind cleaning up and clearing out the snow this winter. She says been thinking about snow for months. In fact, Garcia says her first snow meetings happened when it was still 97 degrees out.
Posted on 28 January 2015 | 2:11 am
Sheldon Silver, the longtime leader of the New York state Assembly, agreed to give up the position he has held for 21 years in the wake of federal corruption charges, a top lawmaker announced Tuesday. The decision announced by Majority Leader Joseph Morelle came after Democratic lawmakers met behind closed doors for two days to discuss their response to the turmoil.
Posted on 28 January 2015 | 12:53 am
You might call the Blizzard of 2015 a bit of a bust in New York City. Hours after forecasters warned of a potentially record snowfall, the city stirred on Tuesday morning to mostly cleared sidewalks and less than 8″ of snow in Central Park.
Posted on 27 January 2015 | 10:14 pm
Heavy snow, wind and cold temperatures blanketed the tristate region late Monday into Tuesday as the so-called Blizzard of 2015 made its way through the area. While a predicted storm of epic proportions didn't manifest itself in New York City, points east, particularly eastern Long Island, were slammed.

Posted on 27 January 2015 | 9:50 pm
NY Gov. Andrew Cuomo lifted the travel ban for all New York City roads as of 7:30 a.m. on Tuesday.Cuomo said the ban was also lifted for Nassau, Dutchess, Orange, Putnam, Rockland, Ulster and Westchester counties. Drivers were urged to use extreme caution. "If you don't have to travel today, you don't want to be travelling today," said Cuomo.

Posted on 27 January 2015 | 6:03 pm
With a monster storm largely sparing New York City, Mayor Bill de Blasio announced that school would be back in session on Wednesday. After-school activities were also scheduled to occur as planned. All classes and after school activities were canceled for Tuesday as New York City braced for a blizzard. Less than a foot of snow was recorded in Central Park.
Posted on 27 January 2015 | 5:59 pm