New York City (NYC) latest news updated in real-time by rss feeds.
NBC New York – Local News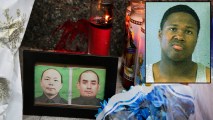 The deadly shootings of two NYPD officers sitting in their patrol car Saturday in Brooklyn had "absolutely nothing to do with police retaliation," according to the gunman's sister, who says the shooter with…

Photo Credit: AP
Posted on 23 December 2014 | 1:51 am
.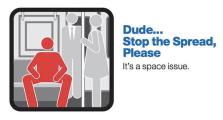 The MTA is taking a stand against manspreading.
Posted on 23 December 2014 | 1:00 am
.

A Long Island cab driver whose vehicle struck and killed a volunteer firefighter Sunday night was driving with a license that had been suspended in 2002, police said Monday.
Posted on 23 December 2014 | 12:59 am
.

A Vermont man who allegedly threatened to commit "suicide by cop" on social media was arrested after he arrived at the Port Authority bus terminal by a Greyhound bus Monday morning, police said.
Posted on 23 December 2014 | 12:58 am
.

A block of a Queens neighborhood was shut down as Christmas came early for some families. Lori Bordonaro has more.
Posted on 23 December 2014 | 12:46 am
.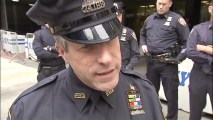 In this exclusive interview with NBC 4 New York's Andrew Siff, New York's PBA President Pay Lynch stands by his controversial comments over the weekend blaming the mayor and City Hall for the shooting deaths of…
Posted on 23 December 2014 | 12:43 am
.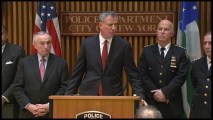 Mayor de Blasio describes his meetings with the families of NYPD Officers Rafael Ramos and Wenjian Liu, killed in Saturday's shootings. Ramos leaves behind two teenage sons who are "trying to put on a brave…
Posted on 22 December 2014 | 11:10 pm
.

In a testy response to a reporter's question about hateful anti-NYPD chants during protests, Mayor de Blasio questions whether media "will keep dividing us" by "pulling up the few who do not represent the…
Posted on 22 December 2014 | 10:05 pm
.

Family and friends of officer Rafael Ramos, fatally shot with his partner in Brooklyn, thanked the public for its prayers and asked City Hall to mend its relationship with the NYPD as the officer's 13-year-old…

Photo Credit: AP/Facebook
This story uses functionality that may not work in our app. Click here to open the story on our mobile site.
Posted on 22 December 2014 | 9:24 pm
.

New York Rep. Michael Grimm is expected to plead guilty to a single count of tax fraud Tuesday in Brooklyn federal court, a law enforcement official familiar with the case tells NBC 4 New York.

Photo Credit: Kris Tripplaar/Sipa USA
Posted on 22 December 2014 | 9:19 pm
.
myfoxny.com – NYC News
People familiar with the case told The Associated Press that Rep. Michael Grimm, Republican of New York City, is planning to plead guilty to a tax evasion charge instead of going to trial next month. A plea hearing is scheduled for Tuesday in federal court in Brooklyn.

Posted on 22 December 2014 | 11:57 pm
Officer Rafael Ramos was called "the best father and husband and friend," and Officer Wenjian Liu was lauded for his facility with Chinese dialects, a bridge between police and community, as relatives and friends recalled the NYPD partners killed in an ambush. Ramos and Liu were in their marked New York Police Department cruiser on a Brooklyn street Saturday when a gunman opened fire on them.
Posted on 22 December 2014 | 11:19 pm
A gunman who announced online that he was planning to shoot two "pigs" in retaliation for the chokehold death of Eric Garner ambushed two police officers in a patrol car and shot them to death in broad daylight Saturday before running to a subway station and killing himself, authorities said.
Posted on 22 December 2014 | 11:07 pm
New York City Mayor Bill de Blasio called Monday for a pause in protests over police conduct as he faced a widening rift with those in a grieving force who accuse him of creating a climate of mistrust that contributed to the execution of two officers. "I think it's important that, regardless of people's viewpoints, that everyone step back," de Blasio said in a speech Monday at the Police Athletic League.
Posted on 22 December 2014 | 10:59 pm
NYPD Officer Rafael Ramos, 40, who was shot and killed execution-style along with his partner while sitting in their patrol car on Saturday, leaves behind a wife and two children. To help ease the burden of educational costs for the Ramos children, the NY Yankees Silver Shield Foundation has reportedly offered to pay all expenses related to the schooling of Jaden Ramos, 13. Bowdoin College in Maine, where Justin Ramos is a freshman, will cover the cost of his college education.

Posted on 22 December 2014 | 5:59 pm
New York City is mourning the loss of two NYPD officers who were killed by a gunman in Brooklyn who was targeting law enforcement. A makeshift memorial including flowers, candles and photos of Officers Wenjian Liu and Rafael Ramos was set up at the deadly scene at Myrtle Avenue and Tompkins Avenue.
Posted on 22 December 2014 | 1:12 pm
As he walked into a news briefing he was about to give on the shooting deaths of two NYPD officers in Brooklyn on Saturday, Mayor Bill de Blasio got a cold welcome from the officers in attendance. Members of the NYPD turned their backs to de Blasio. He was accompanied by NYPD Commissioner Bill Bratton as he made his way to the podium at Woodhull Medical Center.
Posted on 22 December 2014 | 12:36 pm
The New York Police Department has made another arrest in an aggressive manhunt for suspects in an assault on two officers during a protest over the apparent chokehold death of Eric Garner. Police officials say investigators made the arrest Friday while executing a search warrant. Police say Maria Garcia was arrested on charges of riot and resisting arrest.
Posted on 20 December 2014 | 4:21 am
Fire officials say a school bus crashed into a building in Queens, but no children were injured. The bus was carrying about 15 children when it collided with a yellow cab and a livery cab in Woodside, Queens before 5 p.m. The bus then slammed into a building with a pizzeria on the ground floor.
Posted on 20 December 2014 | 4:15 am
Two sides of an emotional issue sounded off on Friday. The dueling protests outside City Hall in Manhattan at times reached a boil. Behind one barricade were supporters of the NYPD, saying they are the silent majority and that without police officers, society would fall into chaos. On the other was a much different tone.
Posted on 20 December 2014 | 3:11 am