New York City (NYC) latest news updated in real-time by rss feeds.
NBC New York – Local News

Two U.S. marshals and an NYPD detective were shot Monday afternoon when a gun battle erupted in a Greenwich Village smokeshop as the officers tried to apprehend an accused child molester, authorities

Photo Credit: AP
Posted on 28 July 2014 | 9:32 pm
.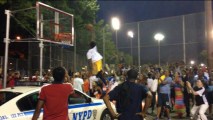 Video of a Staten Island man slam-dunking a basketball over an NYPD patrol car has gone viral, and both residents and police are touting it as a positive moment of community relations after the death of a local…

Photo Credit: @NYPD122Pct/Twitter
Posted on 28 July 2014 | 9:12 pm
.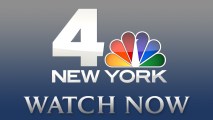 NBC 4 New York streams live at 5 p.m. every weekday.
Posted on 28 July 2014 | 8:55 pm
.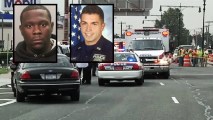 An ex-convict was convicted Monday of first-degree murder in the deadly shootings of a Nassau County police officer and a random motorist in October 2012.
Posted on 28 July 2014 | 6:23 pm
.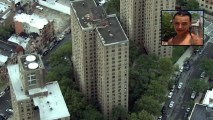 Police say a man died after getting trapped in the elevator shaft of a building in the Bronx early Monday.
Posted on 28 July 2014 | 6:10 pm
.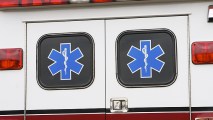 Officials say two youths died in a New Jersey car crash Saturday.

Photo Credit: Shutterstock
Posted on 28 July 2014 | 1:13 pm
.

Police say that a mother of two was killed in a Long Island home Sunday.
Posted on 28 July 2014 | 1:08 pm
.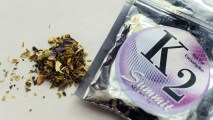 More than a dozen people in New York City were hospitalized after using synthetic marijuana in the last few days, officials said.

Photo Credit: AP
Posted on 28 July 2014 | 11:25 am
.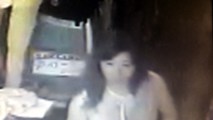 Police say they are looking for the pickpocket who used scarves to lift a gold necklace from a woman's neck at a Queens store.
Posted on 28 July 2014 | 11:24 am
.

One person died and six other people were injured when a van overturned in Queens Sunday afternoon, according to officials.
Posted on 28 July 2014 | 11:24 am
.
WNYW – NYC News
Two deputy U.S. marshals, an NYPD detective, and a sexual assault suspect have been shot in a shootout in the West Village in Manhattan, officials said. The shootout happened near West 4th Street and Jones Street. Speaking at a news conference, Mayor Bill de Blasio said the marshals and cop were taken to a local hospital with apparently non-life threatening injuries.

Posted on 28 July 2014 | 8:47 pm
A man died after becoming trapped between an elevator shaft and elevator car in the Bronx, said police. Police were called to 680 Tinton Ave. in The Bronx at about 3:55 a.m. on Monday. The man was found unconscious between the 18th and 19th floors. It is not clear how the man became trapped. A police investigation was underway. The medical examiner will determine the cause of death.
Posted on 28 July 2014 | 12:06 pm
It's home, sweet new home for Mayor Bill de Blasio and his family. The mayor, his wife and two children spent their first night in Gracie Mansion on Sunday. The De Blasios returned from a vacation in Italy Sunday afternoon. De Blasio had spent some time debating whether to move out of his family's home in the Park Slope section of Brooklyn, but the family ultimately decided to make the shift.
Posted on 28 July 2014 | 11:51 am
A man dressed as Spider-Man was arraigned on charges he punched a police officer who told him to stop harassing tourists in Time Square. Junior Bishop, 25, faces charges of assault, criminal mischief, resisting arrest and disorderly conduct. Police say the officer interceded after Bishop demanded at least $5 from a woman he posed for a picture with, instead of the $1 she offered.
Posted on 28 July 2014 | 11:01 am
Two kayakers have been cited for trespassing after breaching a security perimeter at New York's Kennedy Airport.
Posted on 27 July 2014 | 7:46 pm
Police say a 24-year-old Queens man was killed in a fiery crash while speeding on a Long Island parkway.
Posted on 27 July 2014 | 6:29 pm
Mixed Martial Arts enthusiasts gathered in the Big Apple for the 5th annual MMA World Expo. Only amateurs were allowed to compete at the event because New York continues to grapple with whether to make the sport legal in the state.
Posted on 27 July 2014 | 3:30 am
For the third time in just a few weeks, a new video showing police brutality has surfaced and it's sparking outrage. The video from Brooklyn appears to show an NYPD officer step on a suspect's head.
Posted on 27 July 2014 | 3:13 am
This is Fox 5′s Friday Night Live, a weekly celebration of the end of the work week. All summer long, the Fox 5 team brings you the latest in entertainment, nightlife, food, and music in our area. In this jam-packed episode: QuickChek New Jersey Festival of Ballooning, Stephen "Twitch" Boss, actress Mary Lynn Rajskub, and Michael Chernow and Chef Daniel Holzman of the Meatball Shop.

Posted on 26 July 2014 | 2:31 am
Beginning Friday night, a portion of the G subway line that connects Brooklyn and Queens will be shut down for five weeks.
The MTA says there will be no service between the Nassau Avenue station in Greenpoint and Court Square in Long Island City until Sept. 2.

Posted on 26 July 2014 | 1:37 am