New York City (NYC) latest news updated in real-time by rss feeds.
NBC New York – Local News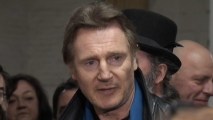 "Taken" star Liam Neeson took on the role of activist Sunday, touring one of Manhattan's stables in support of the city's maligned horse-drawn carriage industry. "I know some of the drivers and…
Posted on 10 March 2014 | 12:31 pm
.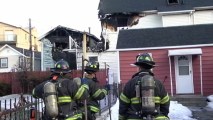 Four homes were destroyed and three others were severely damaged when a two-alarm blaze ripped through a tightly packed residential street in the Bronx near the Throgs Neck Bridge Sunday evening,…
Posted on 10 March 2014 | 10:44 am
.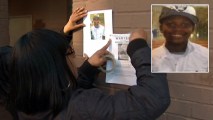 Detectives canvassed a Brooklyn apartment building for the second time Sunday, searching for a boy last seen leaving a friend's home after school last week.
Posted on 10 March 2014 | 10:37 am
.

A seal was spotted sunbathing near the water at the Newtown Creek Nature Walk in Brooklyn Sunday.

Photo Credit: DEP
Posted on 10 March 2014 | 10:36 am
.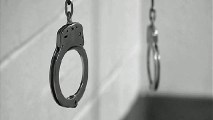 Witnesses who saw a man getting stabbed in a Long Island street Sunday kept the alleged suspect from leaving the scene until officers arrived, police say.

Photo Credit: nbc10.com
Posted on 10 March 2014 | 10:08 am
.

A man was shot killed and another person was stabbed early Sunday morning in the Bronx, authorities said.
Posted on 10 March 2014 | 12:15 am
.

Police are searching for a hit-and-run driver who killed a man in Queens.
Posted on 9 March 2014 | 2:40 pm
.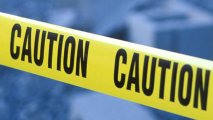 Two people were shot and wounded in Brooklyn Saturday afternoon, officials said.

Photo Credit: Patti McConville
Posted on 8 March 2014 | 10:44 pm
.

After a long, brutal winter, the New York area will experience mild weather this weekend, with temps reaching the high 50s, before the clocks move forward an hour.

Photo Credit: blake_a_pics/instagram
Posted on 8 March 2014 | 7:59 pm
.

Police say a 64-year-old man is critically injured and in a medically induced coma after being hit by a car in Queens Friday night.
Posted on 8 March 2014 | 1:57 pm
.
WNYW – NYC News
An 11-year-old boy from East New York, Brooklyn has been missing since Wednesday. But Kareem Granton, who lives on the third floor of 400 Williams Ave., is believed to have not left the building. Granton was last seen at 4 p.m. when he went to visit a neighbor, but never returned home. There are no security cameras inside or immediately outside the building. The boy's family is hoping surveillance cameras in the neighborhood may have captured video of Granton.
Posted on 10 March 2014 | 12:28 pm
A street on Manhattan's Upper West Side will be renamed after a 4-year-old girl killed in a traffic accident. West 97th Street between Broadway and Amsterdam Avenue will reportedly be renamed Ariel Russo Way. The child was fatally struck June 4 by a SUV driven by an unlicensed driver who ran into her while fleeing from police. Monday would have been Ariel's fifth birthday.
Posted on 10 March 2014 | 11:52 am
Mayor Bill de Blasio is facing a federal civil lawsuit from parents of children at Success Academy Charter School, sources tell FOX 5 News. The mayor wants to stop Harlem School #4 from opening inside Public School 149. De Blasio said that the co-locations not being allowed this fall were due to concerns over special needs children and safety. Nearly 200 students would be displaced from Success Academy Harlem School.
Posted on 10 March 2014 | 11:25 am
Coney Island is breaking ground on a new roller coaster.The Thunderbolt will take riders on a vertical lift, a 115-foot vertical drop, then a 100-foot vertical loop and five inversions. It will be the first coaster to include a loop since 1910, except for a very short-lived one in the 1980s. Ground will be broken during a ceremony on Monday. Thunderbolt will be Luna Park's fourth coaster. It's slated to open May 22.
Posted on 10 March 2014 | 11:00 am
With the weather getting nicer and more people out on the streets, the NYPD is cracking down on illegal and unlicensed bikers. However, legal motorcycle riders are hoping they're not stigmatized in the process. Videos are constantly being posted on line showing bikers in close calls with pedestrians and cars on crowded city streets. The NYPD wants it to stop and says special patrols in Harlem and Washington Heights resulted in 3 arrests and the confiscation of 8 dirt bikes.
Posted on 10 March 2014 | 10:46 am
The Mayor has made up his mind on horse-drawn carriages in the city. Officials at City Hall have been debating on a ban for a while, but Mayor De-Blasio has confirmed he will make a push to ban the multi-million-dollar a year industry forever.
Posted on 10 March 2014 | 10:37 am
New York City Mayor Bill de Blasio's signature proposal to raise taxes on the wealthy to pay for universal prekindergarten appears to be on life support.
Posted on 9 March 2014 | 9:34 pm
Officials say the U.S. Justice Department is looking into a possible sex scandal at a federal lockup in New York City.
Posted on 9 March 2014 | 6:38 pm
It's time to turn your clocks forward 1 hour. Daylight Saving Time (or Daylight Savings Time) started today. Daylight Saving Time (sometimes called Daylight Savings Time) began at 2 a.m.
Posted on 9 March 2014 | 12:21 pm
When you peel back the layers of a New York City street, you never never know what you're going to find. There's a lot to discover near South Street Seaport right in the middle of Fulton Street. Alyssa Loorya is president of Chrysalis Archaeological Consultants. Over the last 5 years they've unearthed pieces of a puzzle: cracked 19th Century bowls, rusty belt buckles, a chamber pot, even buttons from British troops who fought George Washington at the Battle of Brooklyn.
Posted on 8 March 2014 | 3:57 am