New York City (NYC) latest news updated in real-time by rss feeds.
NBC New York – Local News

A cyclist is in critical condition after being struck by a hit-and-run driver in Harlem Wednesday night, the FDNY says.
Posted on 30 July 2015 | 9:38 am
.

Four train conductors were arrested Wednesday for allegedly selling stolen train tickets in New Jersey.
Posted on 30 July 2015 | 8:56 am
.

While the heat isn't expected to climb to 90 degrees again Thursday, it'll sure feel like it, Storm Team 4 says.

Photo Credit: AP
This story uses functionality that may not work in our app. Click here to open the story in your web browser.
Posted on 30 July 2015 | 8:42 am
.

Police are looking for two men who tried to steal beer and candy from a Queens deli Tuesday.
Posted on 30 July 2015 | 6:55 am
.

The FDNY has released its 2016 "Calendar of Heroes." To pre-order, click here.
Posted on 30 July 2015 | 6:34 am
.

"Law & Order" director Jason Alexander has been arrested on child pornography charges.

Photo Credit: Dobbs Ferry Police
Posted on 30 July 2015 | 6:14 am
.

Nearly three dozen cases of Legionnaires' disease, a severe, often lethal, form of pneumonia spread through the air, have been reported in the Bronx over the last two weeks in what the Health Department…

Photo Credit: Centers for Disease Control and Prevention Public Health Image Library
Posted on 30 July 2015 | 4:19 am
.

A fire truck slammed into a shuttle bus into front of a Westchester casino Wednesday evening, hurting 10 people in both vehicles, authorities say.
Posted on 30 July 2015 | 4:18 am
.

The hottest day of the year so far didn't just bring sweltering conditions to the streets in New York City — subway riders suffered underground, too.

Photo Credit: AP
Posted on 30 July 2015 | 4:18 am
.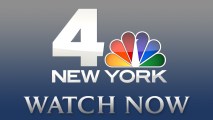 NBC 4 New York streams live at 4:30 a.m. every weekday.
Posted on 30 July 2015 | 3:22 am
.
myfoxny.com – NYC News
The New York City Dept. of Health and Mental Hygiene announced Wednesday it is investigating an outbreak of Legionnaire's disease in the South Bronx. Two people with the severe form of pneumonia have died. Health officials are examining what connection their deaths have with the disease.
Posted on 30 July 2015 | 3:03 am
The heat and humidity will continue Thursday, but New York City may fall short of hitting the 90s again because of cloud cover, showers and thunderstorms. That means NYC will not have had a true heat wave, which requires three days of 90-plus-degree weather.
Posted on 30 July 2015 | 2:32 am
NYPD issued a Silver Alert for an elderly woman who went missing in Manhattan Tuesday night. Edith Schneider, 87, is from East Harlem. Police describe her as 5 feet 5 inches, 150 pounds, with gray hair and brown eyes.
Posted on 30 July 2015 | 2:04 am
Talk a walk down any city block and many are noticing that New York City is becoming increasingly more jungle than concrete. A fuzzy squirrel digging for nuts may be photo worthy for tourists but they're the norm for New Yorkers. And so are at least 75 different species of birds in New York City alone. It's no wonder birds have made themselves home in the most interesting places. And then there's the marine life, too. Whales and dolphins have been spotted in the Rockaways.
Posted on 30 July 2015 | 12:30 am
Just when you thought it couldn't get any hotter in New York City, the FDNY has launched their 2016 Calendar of Heroes. A sizzling hot search was conducted through fire departments in all five boroughs. Once the smoke cleared, thirteen firefighters were selected to help keep your fire burning all year long.
Posted on 29 July 2015 | 10:37 pm
A man who had an appointment with a doctor at Columbia Doctors at 51 West 51st Street in Manhattan pulled out a switchblade and stabbed a staff member at about 10:30 a.m., police said. The NYPD says a 25-year-old man got into an argument with a staffer and stabbed the man in the stomach.
Posted on 29 July 2015 | 10:15 pm
Jurors in Passaic County have convicted a satellite TV installer of kidnapping and child sex assault. Prosecutors say Arcadio Nova, 40, of New York City sexually assaulted an 8-year-old in an apartment building stairwell while he prepared to install service for the girl's mother in 2013.
Posted on 29 July 2015 | 12:12 pm
U.S. Transportation Secretary Anthony Foxx said that building a new rail crossing between New York and New Jersey is a priority for his remaining time in the Obama administration.He said he wants to meet with New Jersey Gov. Chris Christie and New York Gov. Andrew Cuomo about a plan to build new crossings.
Posted on 29 July 2015 | 12:11 pm
The wildly popular Broadway production The "Book of Mormon" is receiving a rousing reception in the musical's first-ever showing in the heart of Mormonlandia. The show's creators, Trey Parker and Matt Stone of "South Park" fame, told The Associated Press that bringing the show to Utah feels like validation and also brings the creative process full circle.
Posted on 29 July 2015 | 11:59 am
Want a pricey apartment overlooking Central Park and a hefty salary too boot? Then maybe you should apply for a coveted job as the on-site building manager. Take Vornado's 220 Central Park South, still under construction. A resident manager here gets a 1,340-square-foot, 2-bedroom, 2-bathroom apartment with a walk-in closet. Value: $5.2 million. Salary: $261,000 per year.
Posted on 29 July 2015 | 11:54 am