New York City (NYC) latest news updated in real-time by rss feeds.
NBC New York – Local News

After an unseasonably balmy start to the week. Storm Team 4 says a wintry storm is set to wallop the tri-state with enough snow and rain to make a mess of one of the year's busiest travel days.
This story uses functionality that may not work in our app. Click here to open the story on our mobile site.
Posted on 24 November 2014 | 8:26 pm
.

An argument at a Bronx restaurant turned violent Sunday when someone stabbed four people, police said.
Posted on 24 November 2014 | 8:09 pm
.

Authorities are searching for the person who left a small white dog in the women's bathroom at a New York state park over the weekend.

Photo Credit: Handout
Posted on 24 November 2014 | 7:52 pm
.

The death of the unarmed man shot by a probationary NYPD officer in a Brooklyn stairwell last week has been ruled a homicide, the medical examiner's office said Monday.

Photo Credit: AP/NBC 4 New York
Posted on 24 November 2014 | 7:27 pm
.

A New Jersey mother accused of shooting her three kids in her bedroom before turning the gun on herself has died, according to New Jersey State Police.

Photo Credit: NBC10
Posted on 24 November 2014 | 4:52 pm
.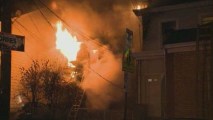 Two people are dead and a third is missing after an intense fire overtook a New Jersey home early Sunday, a fire official said.
Posted on 24 November 2014 | 2:06 pm
.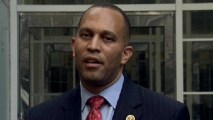 Brooklyn District Attorney Kenneth Thompson is launching an investigation into the death of Akai Gurley, the young man shot by a rookie NYPD officer in an East New York public housing complex
Posted on 24 November 2014 | 1:06 pm
.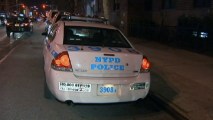 The parents of a 9-month-old girl who was accidentally shot in her Brooklyn home are being criminally charged, investigators said Sunday.
Posted on 24 November 2014 | 12:12 pm
.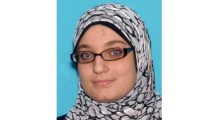 A New Jersey substitute teacher has been arrested after sexually assaulting a 16-year-old student in her car, prosecutors say.

Photo Credit: Passaic County Prosecutor's Office
Posted on 24 November 2014 | 9:26 am
.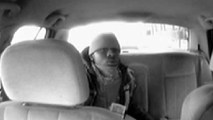 Police are releasing images of a man they say stabbed a livery cab driver who refused to give him money.
Posted on 24 November 2014 | 2:11 am
.
myfoxny.com – NYC News
Sting is hoping his star power can plug up a leaky ship.The singer-songwriter will play the role of an inspirational foreman onstage in "The Last Ship" starting Dec. 9 at the Neil Simon Theatre. The musical, for which Sting supplied songs and lyrics, has been struggling at the box office.
Posted on 24 November 2014 | 8:04 pm
Getting over the river and through the woods could prove challenging for some Thanksgiving travelers. The National Weather Service is tracking a low pressure system that could bring a coastal storm to the New York region just as millions of travelers are heading to their holiday destinations. The storm should be off the Carolinas Tuesday night and strengthen as it approaches New York on Wednesday.


Posted on 24 November 2014 | 6:22 pm
There is more trouble for comedian Bill Cosby. Another woman has come forward saying she was possibly drugged before being sexually assaulted in Cosby's New York home in the 1980s. Former model Jewel Allison told the NY Daily News that Cosby has been "hiding behind the image of Cliff Huxtable," referring to Cosby's character in the hit series of the time, The Cosby Show. Cosby has never been charged with a crime and has denied the allegations.
Posted on 24 November 2014 | 5:31 pm
The confession of Pedro Hernandez, 53, a suspect in the choking death of a 6-year-old boy in 1979 may be used at his murder trial, a judge ruled Monday. The ruling allows prosecutors to use what appears to be their key evidence in one of the nation's most notorious missing children's cases. Etan Patz became one of the first missing children ever pictured on a milk carton.
Posted on 24 November 2014 | 4:41 pm
A vigil held over the weekend at the Pink Houses in Brooklyn in response to the accidental shooting death of Akai Gurley. Hundreds from all over the city joined in to demand justice. The rally was contentious, hostile and angry. Protestors shouted demands that the officer involved in the shooting be arrested and that Police Commissioner Bill Bratton fired.


Posted on 24 November 2014 | 12:21 pm
One of the biggest toy stores helped spread some holiday cheer for children of fallen New York City firefighters. There were smiles all around when Toys "R" Us in Times Square closed its doors to host a holiday party for the children and widows of fallen firefighters.
Posted on 23 November 2014 | 11:17 pm
More than 150 firefighters are battling a four-alarm blaze in a house in Brooklyn. No injuries have been reported.
Posted on 22 November 2014 | 10:42 pm
Police say an armed robbery victim helped them catch up with a suspect who stole a car, was in it when it crashed and flipped over and then took a cab to try to get away.
Posted on 22 November 2014 | 8:10 pm
Video has surfaced showing a police officer in Brooklyn brutally beating an alleged fare beater inside a subway station. The video, posted on YouTube, shows a New York City police officer hitting a young man with a baton as the man cowers on a subway platform bench. The blow cuts his head, causing blood to rush out.
Posted on 22 November 2014 | 3:16 am
The Verrazano-Narrows Bridge in New York City is 50 years old but not everyone is celebrating. Staten Island's politicians boycotted the anniversary ceremony Friday because of a proposed toll hike announced earlier this week.

Posted on 21 November 2014 | 11:50 pm