New York City (NYC) latest news updated in real-time by rss feeds.
NBC New York – Local News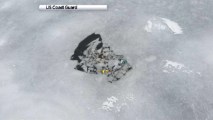 Two men face criminal charges in connection with an intensive search by police, firefighters and the U.S. Coast Guard for a pickup truck that cracked through the ice and sank in a southern New Jersey river…

Photo Credit: U.S. Coast Guard
Posted on 1 March 2015 | 10:10 pm
.

February officially made it into the record books Sunday as the coldest February in New York City in more than 80 years. But tri-state area residents were already looking forward into the first days of March and…

Photo Credit: AP
Posted on 1 March 2015 | 9:28 pm
.

A 50-year-old man broke both his legs Sunday in an ultralight aircraft accident on Long Island, authorities said.

Photo Credit: FILE – Getty Images
Posted on 1 March 2015 | 5:50 pm
.

An NYPD detective on his way to work in Queens, New York, was killed in a wrong-way crash on a Westchester highway early Friday that backed up traffic for hours, and the 46-year-old officer's wife was tragically…
Posted on 1 March 2015 | 3:12 pm
.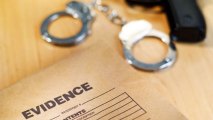 A retired police officer in New Jersey shot and seriously wounded his younger brother who had been staying with him for the past few days, authorities said Saturday.
Posted on 1 March 2015 | 3:10 pm
.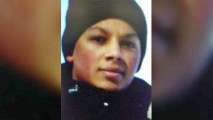 A Swedish teen with Asperger's was found safe early Sunday and reuinted with his father nearly a day after he went missing in New York City, police said.

Photo Credit: NYPD
Posted on 1 March 2015 | 12:24 pm
.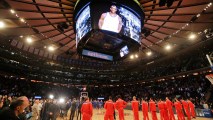 Anthony Mason, one of the Knicks' most popular players of the 1990s who had one All-Star season during a 13-year pro career, has died following a massive heart attack, the team said Saturday. He was 48.
Posted on 1 March 2015 | 6:54 am
.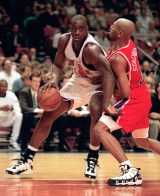 A look back at some of Anthony Mason's moments on the court. The ex-Knick has died at the age of 48.

Photo Credit: AP
Posted on 1 March 2015 | 3:47 am
.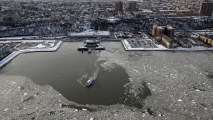 New York City is closing out what is likely to be the third-coldest February on record on a frigid note, with temperatures struggling to reach the freezing mark.

Photo Credit: AP
Posted on 1 March 2015 | 3:27 am
.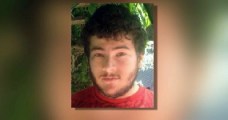 Volunteers plan to distribute fliers and scour homeless shelters Sunday in an attempt to find a 20-year man afflicted with schizophrenia who has been missing for more than 10 days.
Posted on 1 March 2015 | 3:19 am
.
myfoxny.com – NYC News
The New York City has issued a snow alert and travel advisory for Sunday and Monday morning.
Posted on 1 March 2015 | 8:56 pm
The NYPD is asking for your help in finding a missing autistic man. 20-year-old Brian Gewirtz was last seen on February 17th after he left his home in Marine Park.
Posted on 1 March 2015 | 3:12 am
As you're walking down 95th street on the Upper West Side, you may not even notice a gate. What lies behind it, is a hidden gem – a piece of New York City history.
Posted on 1 March 2015 | 12:47 am
After a frigid February, New York City is preparing to start March with a snowstorm.
Posted on 28 February 2015 | 8:12 pm
From the outside, Big Apple Car in Bensonhurst looks like any other car service. Head down a flight of stairs and *inside* the building's basement is dedicated to fixing felines.
Posted on 28 February 2015 | 1:57 pm
Students at one Manhattan high school are getting a lot more than degree when they graduate. They are also being taught the recipe on how to become a professional chef.
Posted on 27 February 2015 | 11:28 pm
Police are on the hunt for the man who raped a 12-year-old girl in the Bronx. In surveillance video released by the NYPD, the man can be seen dragging the girl off. The child was walking along East Tremont Ave. and Southern Blvd. at about 6:30 p.m. on Tuesday, when he grabbed her by the arm and threatened to kill her if she screamed, according to police.
Posted on 27 February 2015 | 12:49 pm
A man is reportedly being questioned in Virginia in connection with the ISIS terror arrests in Brooklyn. The man is being held on immigration violations. Calls by FOX 5 News to the FBI seeking comment have not been returned. The possible suspect may have worked for one of the three men arrested earlier this week. They are all charged with conspiracy to provide support to a terrorist organization. If convicted, they could spend a maximum of 15 years in prison.
Posted on 27 February 2015 | 11:52 am
What happens when you combine art, science and education all under one roof? Answer: Pioneer Works, an incredible space in the heart of Red Hook, Brooklyn. Its founder is an artist who has quite the story of his own.
Posted on 27 February 2015 | 4:02 am
The roaring 1920s were an interesting time in New York. Prohibition started on January 6, 1920, making possession and drinking alcohol illegal in the United States.Bill McCoy found his way around the laws of the time. He was one of the first rum runners. Bailey Pryor is an expert on the prohibition era. He created a documentary about it and followed in the footsteps of McCoy.
Posted on 27 February 2015 | 12:15 am